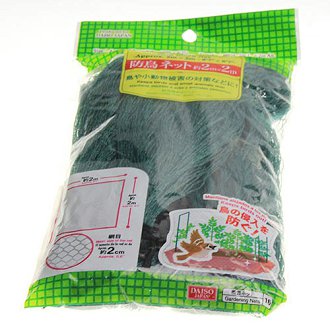 Details
Product Material: PE.
Unit Dimensions(D*H): 6.56 ft X 6.56ft.
Package: color OPP bag with hole.
Product Description:
To safeguard your tree fruit, grapes or berries from pesky birds with this commercial
grade, durable netting specifically designed for fruit growers. Made of polyethylene
mesh, netting will last for several seasons when stored properly (out of the sun).
Drape over the canopy, bushes, or suspend over a structure.